Tony Ladson has 30 years' experience in hydrology and river management and has worked on projects throughout Australia and in the US, Taiwan and PNG. He has a PhD from the University of Melbourne and a Master of Science from the University of Minnesota. As well as being a Director of Moroka Pty Ltd, he is an adjunct Associate Professor at the Victoria University, an honorary fellow in the Waterway Ecosystem Research Group at the University of Melbourne and a teaching fellow in the Department of Civil Engineering at Monash University.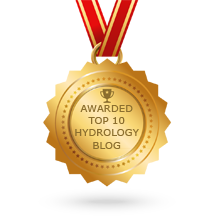 ---
Recent activity
12 Sep Blog 1% flood: binomial distribution, conditional probabilities
2 Sep Blog Using a treemap to show gauged areas
27 Aug Blog How do you spell Eumemmerring?
20 Aug Blog Assessing model performance based on coefficient of efficiency
13 Aug Blog The distribution of burst initial loss
6 Aug Blog The distribution of pre-burst rainfall
30 July Blog The distribution of losses – II
24 July Blog The distribution of losses
14 June Blog Australian Rainfall and Runoff: Highlights from the Kuczera Symposium
12 June Presentation On the accuracy of the RFFE
11 June Blog The accuracy of the RFFE in Victoria
10 June Blog On the accuracy of the RFFE in NSW
5 May 2019 Blog Legacy rather than adequacy drives the selection of hydrology models
17 April 2019 Page ARR2016 papers (reporting on ARR2016 methods and applications)
16 April 2019 Blog ARR Point Temporal Patterns
8 Apr 2019 Blog Areal temporal patterns – II
2 Apr 2019 Blog Check ARR temporal patterns before you use them
26 Mar 2019 Presentation Practical aspects of climate change related increases in rainfall intensity
25 Mar 2019 Blog Fitting a probability model to peak-over-threshold (POT) data
19 Mar 2019 Blog Time of concentration: comparison of formulas
13 Mar 2019 Blog Time of concentration: some data
24 Jan 2019 Blog Updated post about lead levels in rainwater tanks
10 Dec 2018 Blog Victoria won the hydrologic games, and they may not have cheated
4 Dec 2018 Blog Flow duration curves
4 Dec 2018 Blog Comparing peaks at stream gauges
4 Dec 2018 Blog Comparing rainfall measurements with a heat map
3 Dec 2018 Page Visualising hydrologic data (companion page for a conference paper)
19 Nov 2018 Presentation ARR2016: Update for floodplain management professionals
20 Aug 2018 Blog TQmean
13 Aug 2018 Blog Graphing a long flow series
7 Aug 2018 Blog Better line graphs for hydrologic data
2 Aug 2018 Blog Better flood frequency plots from Flike – II
30 Apr 2018 Blog Red Books
24 Apr 2018 Blog Australian Rainfall and Runoff Workshops
28 Feb 2018 Presentation Australian Rainfall and Runoff 2016: the least you need to know
30 Dec 2017 Blog R Packages for Hydrology
13 Dec 2017 Blog Seasonal gradient in flow across Melbourne
30 Sep 2017 Blog Log-normal flood frequency analysis
16 Aug 2017 Blog Graphing a water balance
20 Jul 2017 Blog Munging rating tables
4 Jul 2017 Blog Converting between EY, AEP and ARI
28 Jun 2017 Blog Highlights from ARR Book 7
9 Jun 2017 Blog Flood frequency plots
26 May 2017 Blog Climate change and flood investigations
21 May 2017 Blog ARR update from the FMA conference
8 May 2017 Blog Actual ET and productivity
4 May 2017 Blog Flood frequency and the rule of 3
29 Apr 2017 Blog Old flood levels on railway bridge plans
21 Apr 2016 Blog Time of concentration: Pilgrim McDermott Formula
14 Apr 2016 Blog Modelling impervious surfaces in RORB-II
7 Apr 2016 Blog Modelling impervious surfaces in RORB
23 Mar 2016 Blog Rainfall excess hydrograph
22 Mar 2016 Blog Blue Books
4 Mar 2016 Blog On the calculation of equal area slope
20 Feb 2016 Blog Time of Concentration: Bransby Williams formula
12 Dec 2016 Blog Load calculations, error approximations
9 Dec 2016 Blog Does stormwater management work?
30 Nov 2016 Presentation The state of hydrologic practice in Victoria, Australia
29 Nov 2016 Blog Hydstra rating plots explained
23 Nov 2016 Blog Lead in rain tanks – Wellington, NZ
14 Nov 2016 Blog RORB: comparing modelled and measured hydrographs
8 Nov 2016 Blog Initial loss: storm v burst
31 Oct 2016 Blog Data cleaning: latitude and longitude
24 Oct 2016 Blog Data cleaning: dates and times
10 Oct 2016 Blog Where is ARR?
5 Oct 2016 Blog Load estimation, creating wet and dry events in a flow series
26 Sep 2016 Blog Detecting outliers in water quality data
19 Sep 2016 Blog Rating curve resources
12 Sep 2016 Blog Showing data in reports: should you use tables, graphs or both?
5 Sep 2016 Blog Weekly cycle of storms
22 Aug 2016 Blog Data cleaning: DO
19 Aug 2016 Blog Data checking packages in R
15 Aug 2016 Blog Converting from UTM to Lat, Long
11 Aug 2016 Blog Victoria's open data directory
8 Aug 2016 Blog Data cleaning: times
8 Aug 2016 Blog update.  How many sub-catchments does my RORB model need?
4 Aug 2016 Blog The state of hydrologic practice in Victoria, Australia
28 July 2016 Page Prediction equations for the RORB routing parameter kc
26 July 2016 Blog Quality codes in hydrologic data-II
18 July 2016 Blog Rain, soil moisture and urbanisation
12 July 2016 Blog New draft of Australian Rainfall and Runoff
11 July 2016 Blog Teaching hydrology
6 July 2016 Book Chapter Hydrologic processes contributing to floods (Book 4 Chapter 2)
4 July 2016 Blog Scraping the RFFE
27 June 2016 Blog API and initial loss
20 June 2016 Blog Fitting non-linear models
14 June 2016 Blog How wet is the catchment?
2 June 2016 Page Added a new page to provide links to RORB resources and tutorials
1 June 2016 Blog What time of year does it flood?
30 May 2016 Blog Script to analyse hourly flow data
24 May 2016 Blog Amicable and perfect numbers
20 May 2016 Blog Initial loss in urban and rural catchments
11 May 2016 Seminar Australian Rainfall and Runoff – Update for Flood Management Professionals
6 May 2016 Blog Rainbow colour scales in hydrologic maps and charts
3 May 2016 Blog Flood frequency analysis for free
25 Apr 2016 Blog Estimating parameters from quantiles, Pearson III distribution
18 Apr 2016 Blog Interpolating design rainfall intensities
13 Apr 2016 Page Added a page to collect hydrology quotes
13 Apr 2016 Blog The influence of the shape factor in regional flood estimation
11 Apr 2016 Blog Estimating parameters from quantiles, GEV distribution
4 Apr 2016 Blog Growth factors for sub-daily design rainfalls
30 Mar 2016 Blog Some mathematics of the 1st rapid at Penrith
28 Mar 2016 Blog Adjustment factors for restricted rainfall
21 Mar 2016 Blog Wombat 2016 (conference review)
16 Mar 2016 Blog Routing in RORB-II
11 Mar 2016 Blog Routing in RORB
3 Mar 2016 Blog Using the old (1987) IFD parameters in RORB
2 Mar 2016 Blog Using new Areal Reduction Factors in RORB
27 Feb 2016 Blog Areal Reduction Factors (new ARFs as specified in the draft Australian Rainfall and Runoff)
22 Feb 2016 Blog Plotting percentiles and updates to the methods used to calculate delta values
16 Feb 2016 Blog Flood Frequency Analysis – Flike tutorials
9 Feb 2016 Blog Envelope curve for record Australian rainfall
5 Feb 2016 Blog Confidence interval for the mean of non-normal data
11 Jan 2016 Blog Plotting water quality samples on a hydrograph
30 Dec 2015 Blog Review of this blog for 2015
14 Dec 2015 Blog Launch of Australian Rainfall and Runoff
11 Dec 2015 Blog Hobart Rivulet
8  Dec 2015  Blog Web-based Flike is no longer available; updated blog
24 Nov 2015 Blog Calculated Risks 
18 Nov 2015 Blog Approximate sizing of rainwater tanks – III 
16 Nov 2015 Blog Updated Reading data supplied from Hydstra
20 Oct 2015 Blog Better frequency plots from web-based flike
19 Oct 2015 Publications Added more full text articles to publications and on research gate
14 Oct 2015 Blog Plotting spells
29 Sep 2015 Blog Influence of roofing materials and lead flashing on rainwater tank contamination by metals
Other sites
Twitter
Instagram
Google Scholar
Research gate
LinkedIn
Stackoverflow
iNaturalist

This work, except for software, is licensed under a Creative Commons Attribution 4.0 International License.
Copyright notice for all software on this site.
Copyright 2017, Anthony Ladson
Permission is hereby granted, free of charge, to any person obtaining a copy of this software and associated documentation files (the "Software"), to deal in the Software without restriction, including without limitation the rights to use, copy, modify, merge, publish, distribute, sublicense, and/or sell copies of the Software, and to permit persons to whom the Software is furnished to do so, subject to the following conditions:
The above copyright notice and this permission notice shall be included in all copies or substantial portions of the Software.
THE SOFTWARE IS PROVIDED "AS IS", WITHOUT WARRANTY OF ANY KIND, EXPRESS OR IMPLIED, INCLUDING BUT NOT LIMITED TO THE WARRANTIES OF MERCHANTABILITY, FITNESS FOR A PARTICULAR PURPOSE AND NONINFRINGEMENT. IN NO EVENT SHALL THE AUTHORS OR COPYRIGHT HOLDERS BE LIABLE FOR ANY CLAIM, DAMAGES OR OTHER LIABILITY, WHETHER IN AN ACTION OF CONTRACT, TORT OR OTHERWISE, ARISING FROM, OUT OF OR IN CONNECTION WITH THE SOFTWARE OR THE USE OR OTHER DEALINGS IN THE SOFTWARE.